Board of Directors
President: Steve Conrad
Vice President: Kimberly McCormick
Secretary/Treasurer: Sherry Smith
Steve Cox
Steve Jenkins
Bradley Ely
Chris Smitherman
Sherry Smith
Brook Stallones
Justin Kleiber
Welcome to the Franklin, Texas Chamber of Commerce homepage. Through the pages of our website, we invite you to explore the many facets of our growing town. The Chamber represents and serves its members by providing leadership on key issues that impact economic growth, educational excellence, quality of life and diversity of the Franklin Community.
City of Franklin News
City of Franklin
319 North Bremond Street (FM 46)
Franklin, TX 77856
979.828.3257
Franklin ISD News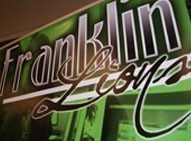 Franklin ISD
1216 W FM 1644
Franklin, TX 77856
PO Box 909
979.828.7000
Topic of NewsBad Weather Make-up Day
March 28, which was designated as a bad weather day, will now be a school day. On Friday, March 28, FISD students will make up the school day that they missed on January 24 due to ice. 

This is also the Friday of the Robertson County Fair. FISD students participating in any event in the Robertson County Fair will receive an extra-curricular excused absence for attendance on March 28. Please contact your child's campus principal if you have any questions.

Lady Lions Fall to Brock at State


The Franklin Lady Lions earned a trip to the state basketball tournament for the first time in program history. Franklin claimed the 2A Region III championship but fell in the Class 2A state semifinal match to the Lady Eagles from Brock who took a 78-38 victory to the state championship game at the Erwin Center in Austin. Congratulations to our Lady Lions and their coaches for an outstanding season with a 30-6 record.Thank you to the many Franklin Lion supporters!
Franklin Lions Win Area Championship 

The Franklin boys basketball team defeated Rosebud-Lott 70-57 in the Area round of playoffs in Rockdale recently. The Lions fell to Jarrell in regional quarterfinal action on Tuesday with Jarrell advancing to the Regional Tournament. Congratulations to the Franklin Lions (28-4) on a great season!


Click here to view all Franklin High School athletic schedules
Click here to view all Franklin Middle School athletic schedules
Franklin ISD Bond Package for 2013 Reaches All Kids
The Franklin ISD School Board held a Bond Election on May 11, 2013. The bond was passed by the voters of Franklin. More Information
FISD 2013-2014 Academic Calendar - 9 Week
Robertson County Cowboy Church presents: Summer buckle playday series
Gulf Coast gun show, march 15th-16th, 2014 pridgeon center
49th Annual rcfa junior fair & auction, march 22nd-31st, 2014
Annual Membership Meeting April 24, 2014 6 PM Pridgeon center
Chamber Office
Email: franklincc@valornet.com
Chamber Office & Visitor Center located at 351 Cooks Lane (Off Highway 79)
Betty Adams, Administrator